Product Details
Expiry Date / Warranty
7/10/2022
Target Group
After 40, Ensure® can be the perfect partner supplementing your diet and workout goals.
Free Gift
[on pack] Free Fashion Backpack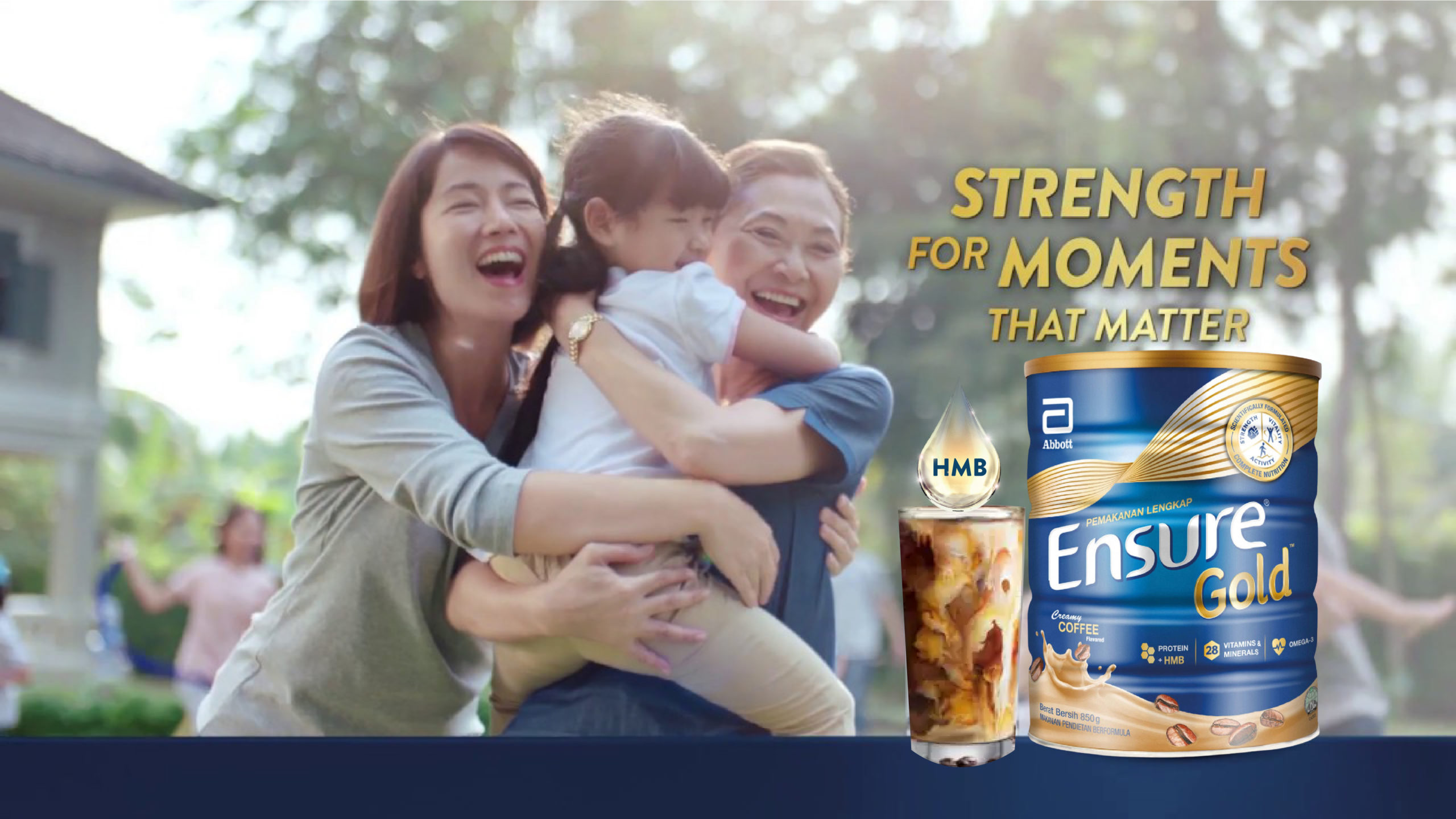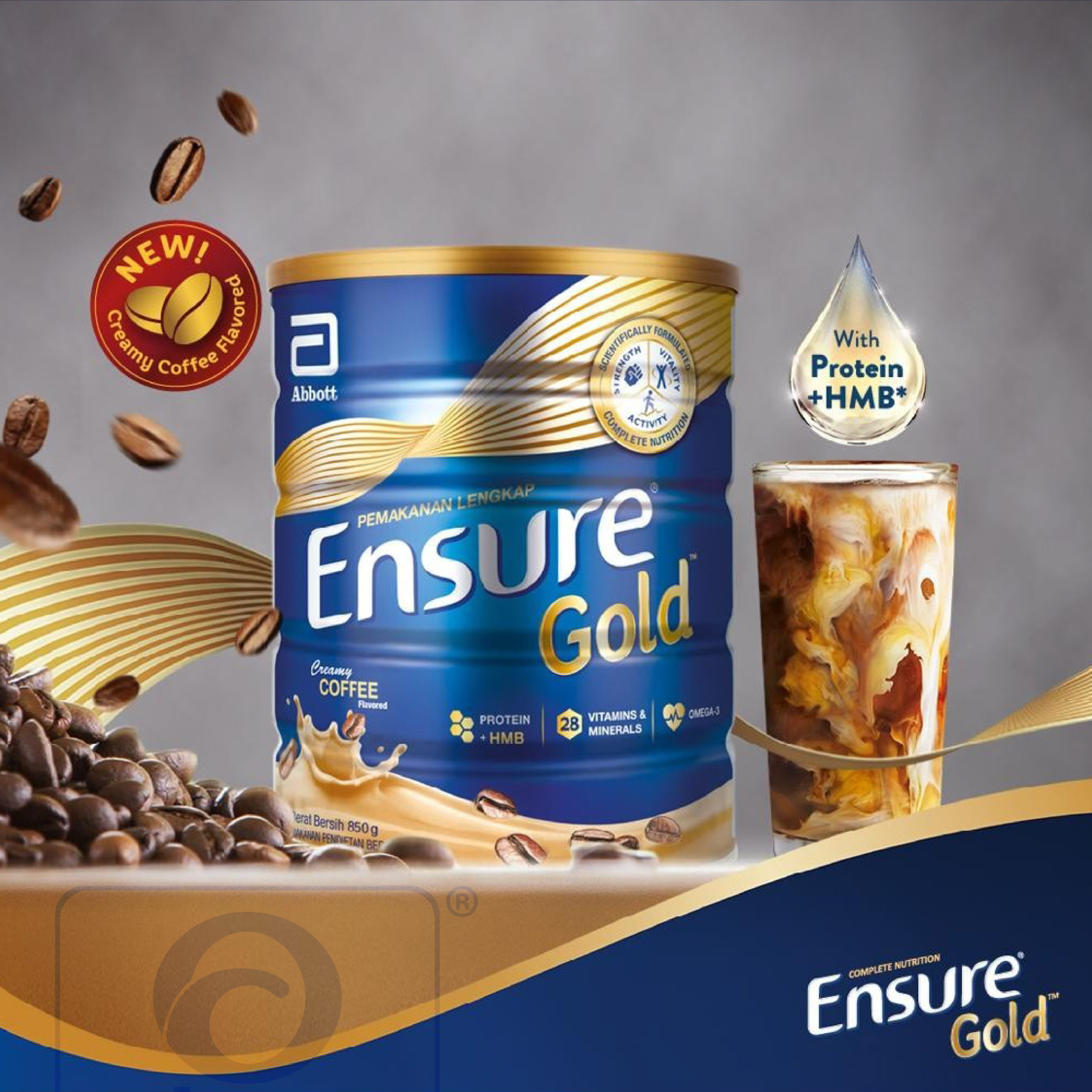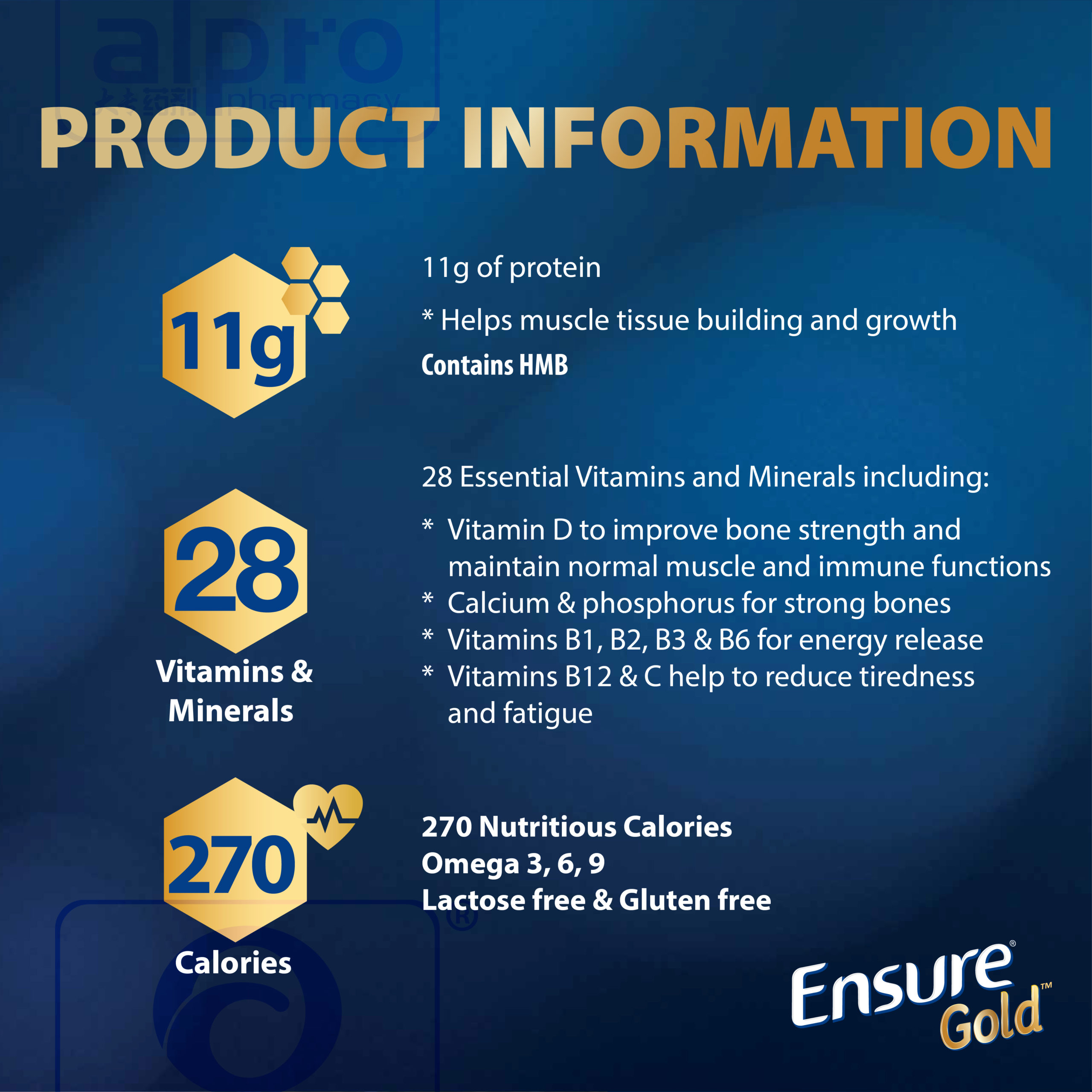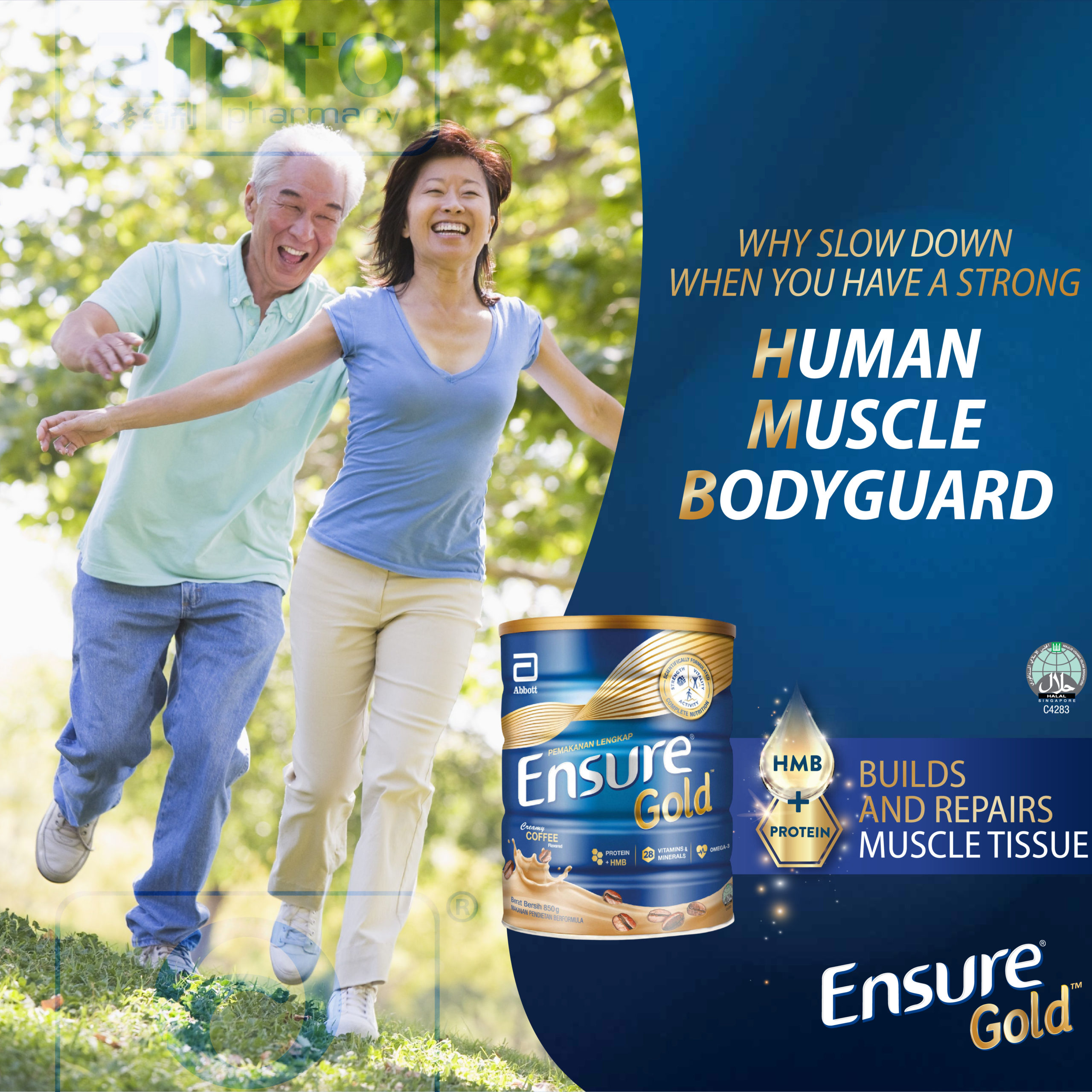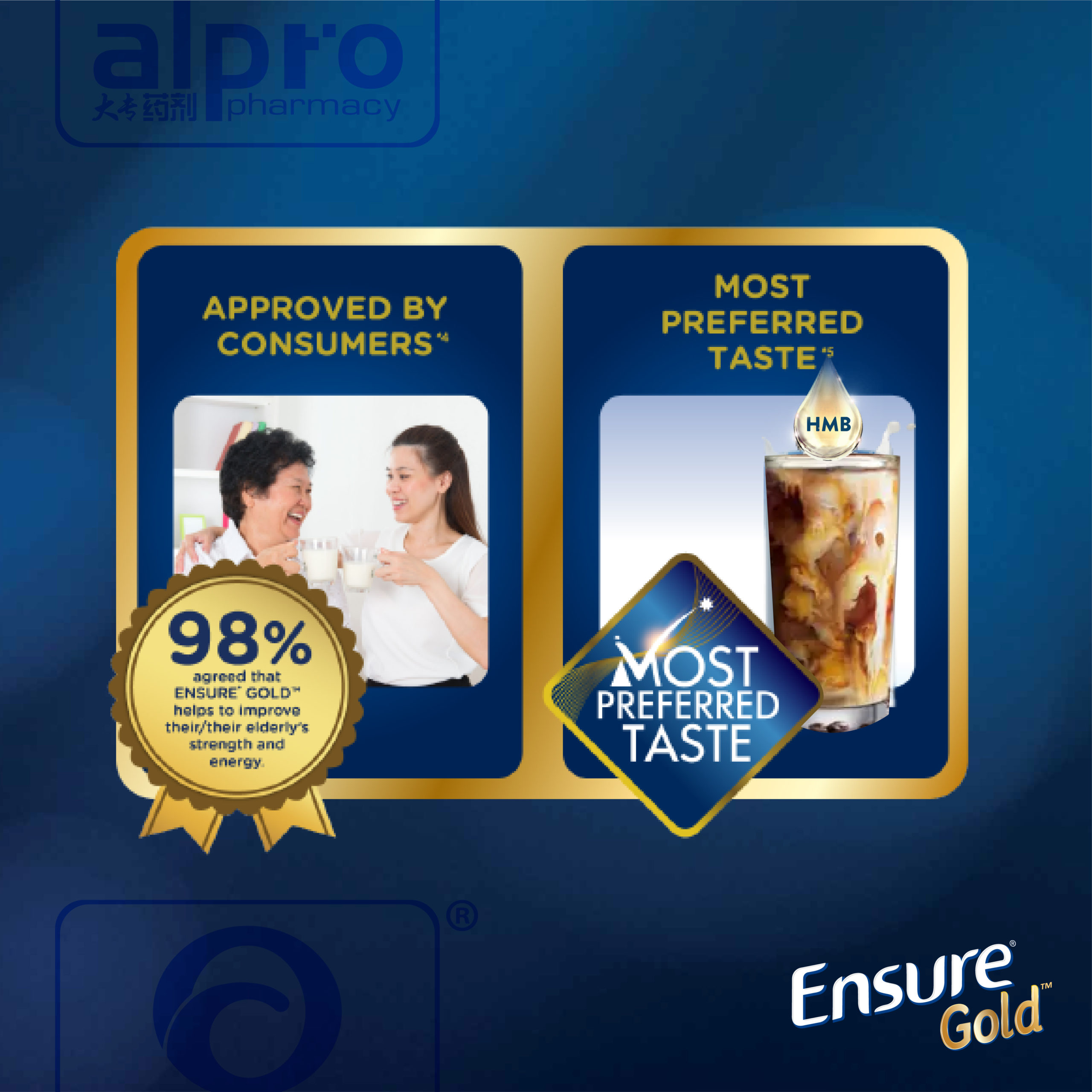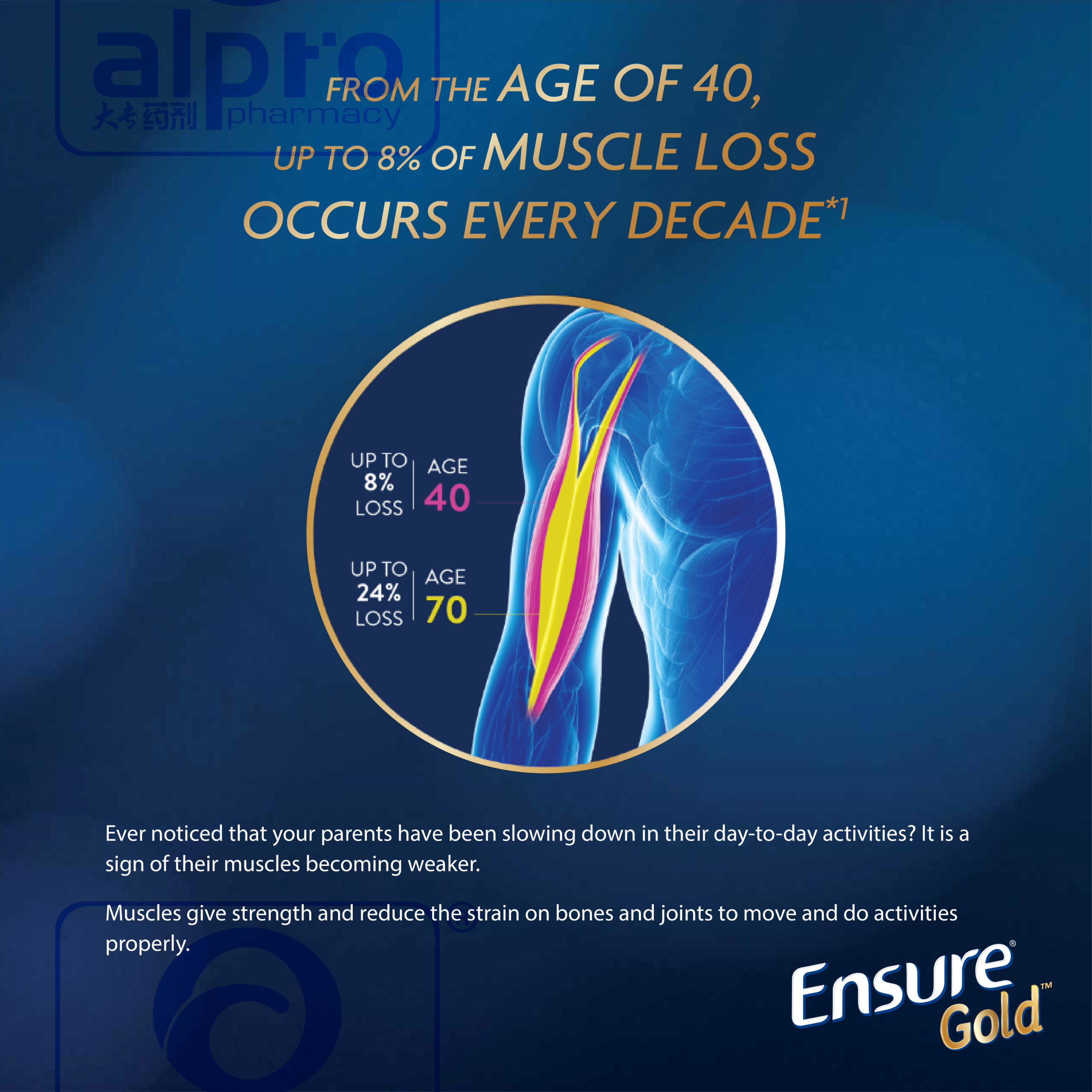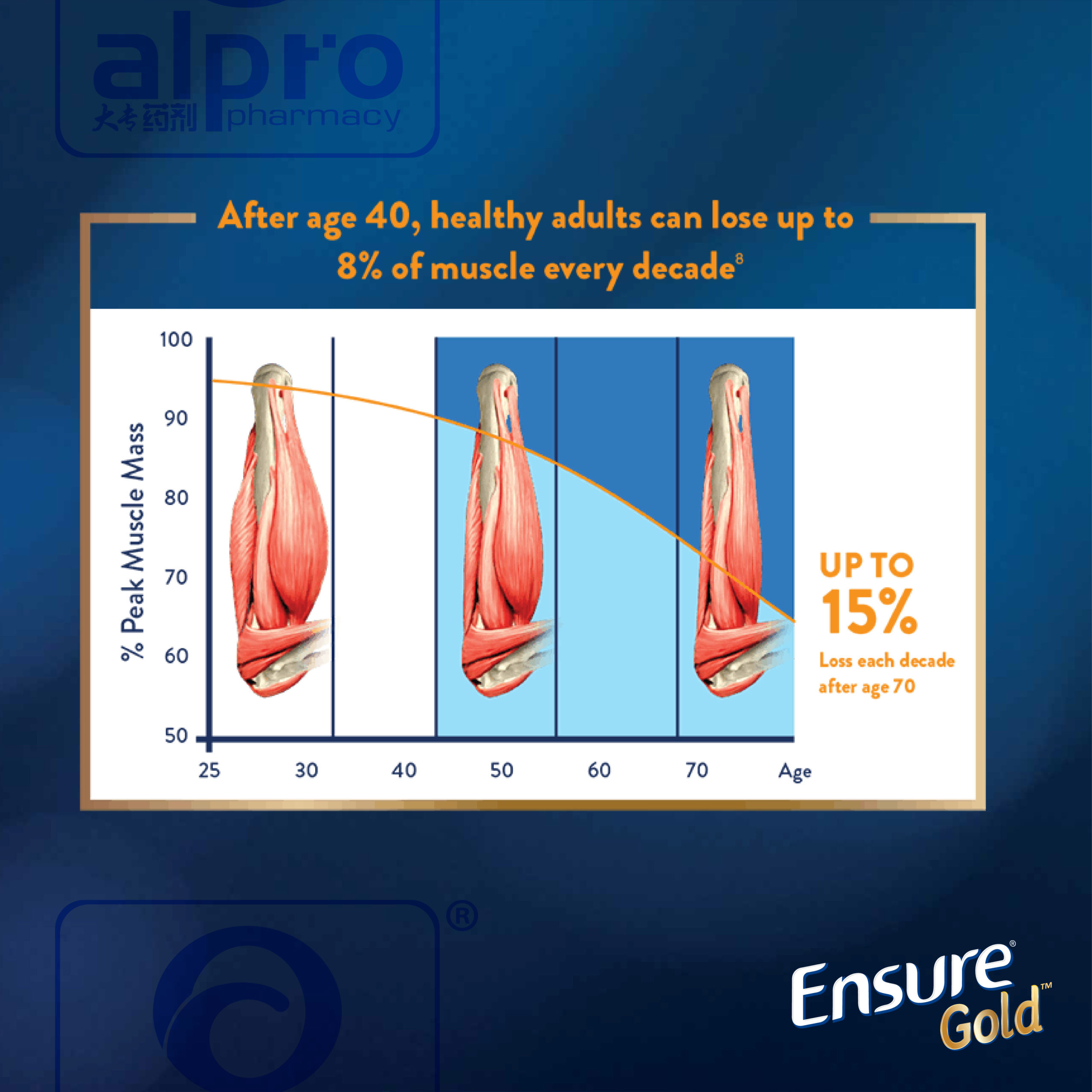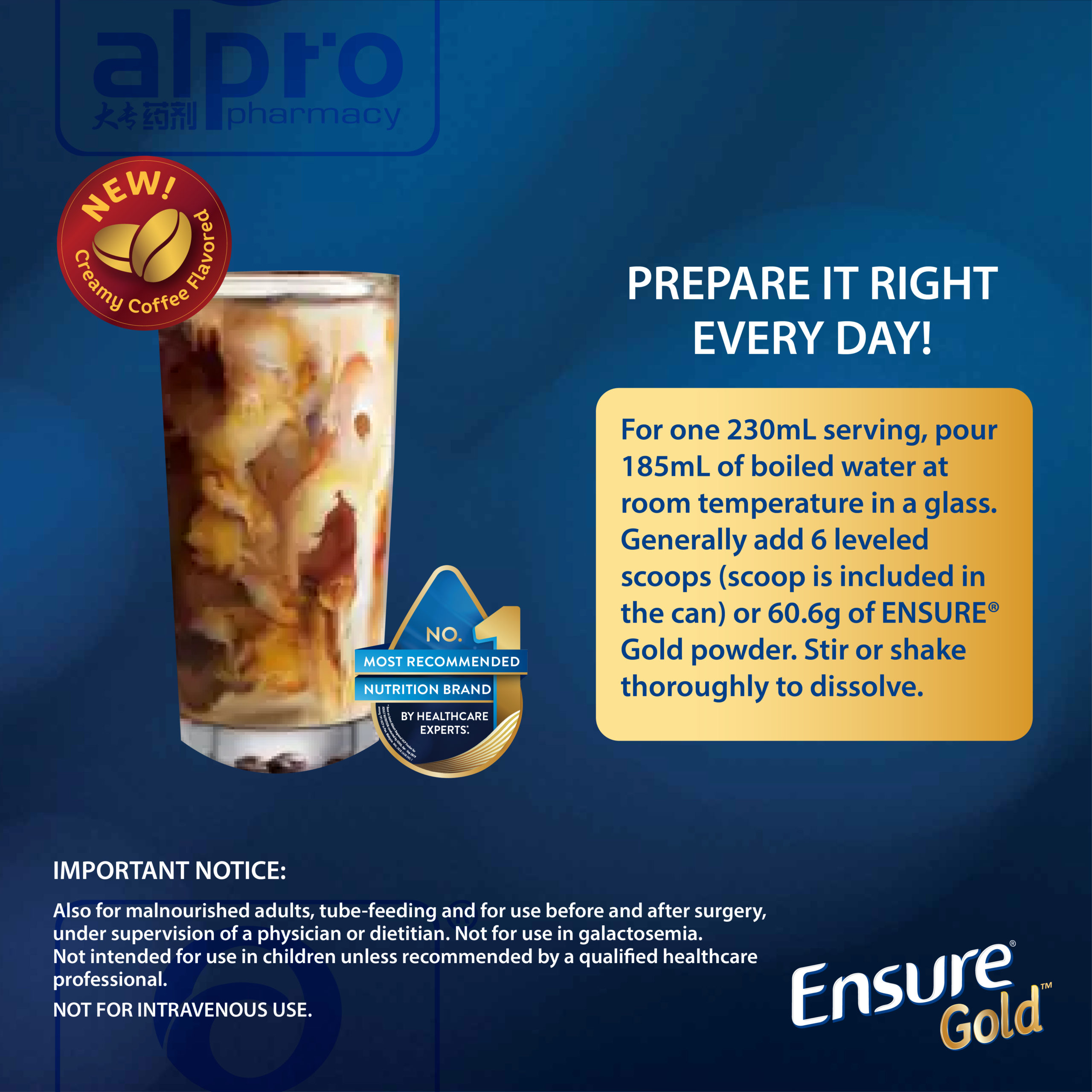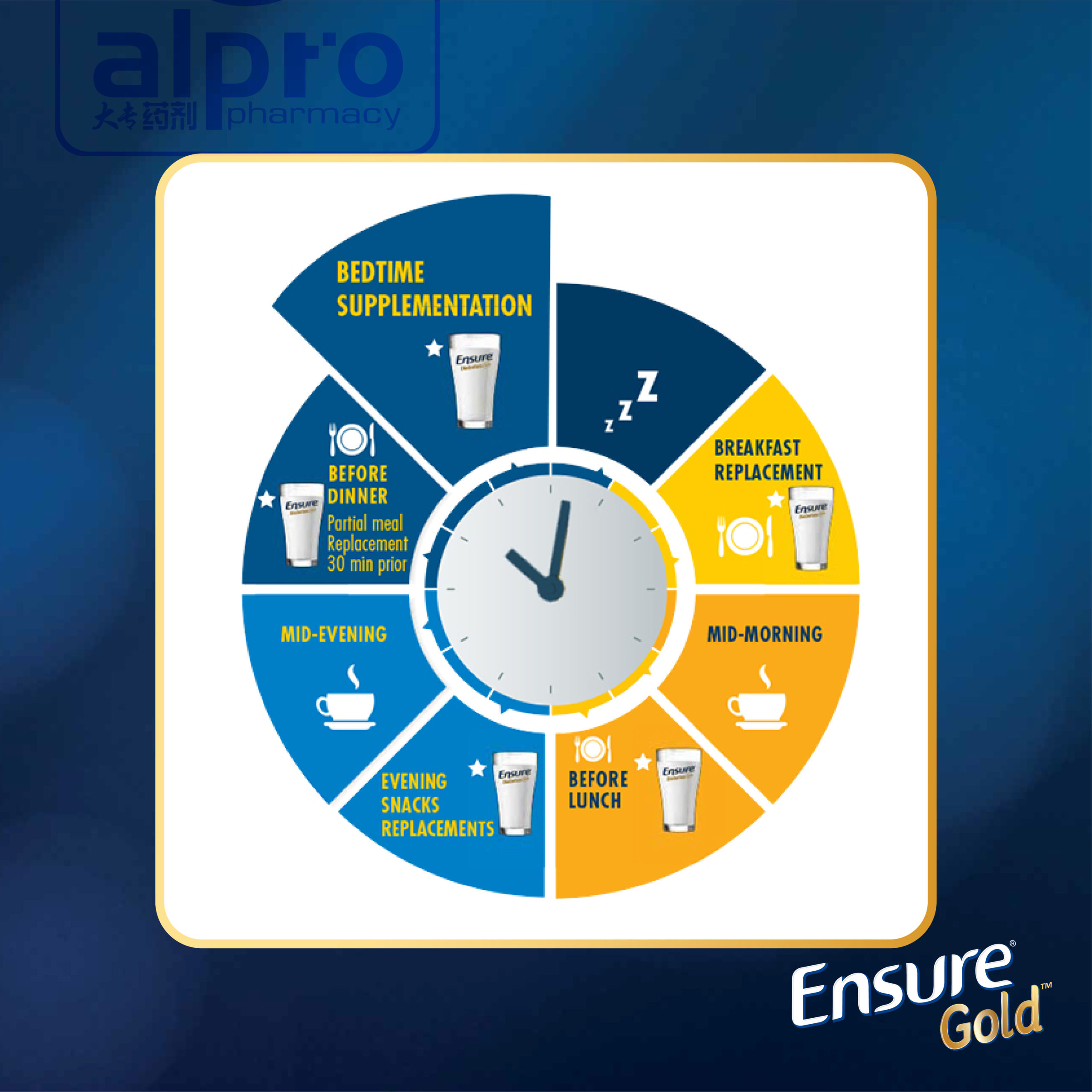 Product Description
Abbott Ensure Gold is a complete and balanced nutrition. It could build strength and recovery of your muscle. In addition, this milk powder able to fill in the nutrition gaps in adults.
This milk powder is recommended by Dietitian
It contains well-balanced proportions of macronutrients that conform to guidelines for Dietary Reference Intake and the latest American Heart Association Guidelines for healthy diets.
Moreover this milk powder contains high quality proteins, carbohydrates and essential fats to help provide strength and energy. It also contains a dual blend of prebiotics for better nutrient absorption, enhanced immunity and normal digestive function. 
Drink Everyday
Consume this product as a sole source of nutrition which also can be use as a supplement between or with meals.
You could drink 2 glasses of Ensure Gold that give you 1.5g of HMB. In fact it is scientifically proven to improve strength in 8 weeks
It contains:
HMB and triple protein blend – improve muscle strength
Omega 3 – essential fatty acid for body function
Higher Vitamin D – strength bone health and reduce fall risk
Dual blend of prebiotics – better nutrient absorption, normal digestive function and enhanced immunity.
This supplements drink include a number of nutrients that promote heart health, which contains omega-3 fatty acids, that could also help to lower blood cholesterol levels and promote heart health by reducing inflammation.
Ingredient / Content
New and improved Ensure® Gold™ is now even better with special
nutrients, protein + HMB, omega 3, higher vitamin D and 28 vitamins & minerals .
How To Use
Take 2 servings of Ensure Gold everyday.

For 1 standard serving of 230ml Ensure Gold, pour 185ml of warm/cold water into a glass, gradually add 6 level scoops of Ensure Gold powder while stirring and mix until dissolved.

Ensure Gold can be used as an oral nutrition supplement, meal replacement or a sole source of nutrition when consumed and prepared appropriately.
SKU
73557

View more