Big Dream With A Humble Start
The Leading Community Pharmacy In Malaysia

The first Alpro Pharmacy was started on 1st Feb 2002 when Ph.Low Swee Siong and his partner Ph.Hiew Fei Tsong decided to venture in the pharmacy business after completing their compulsory pharmacy service in a local hospital. In a series of jobs with Kuala Lumpur's leading pharmacies, Low grew increasingly knowledgeable and greatly dissatisfied with what he saw as old-fashioned, product price oriented and complacent methods of running a pharmacy store.
A question being asked "Where was the desire to provide superb customer service?" had driven him to open his vision community pharmacy – Alpro Pharmacy.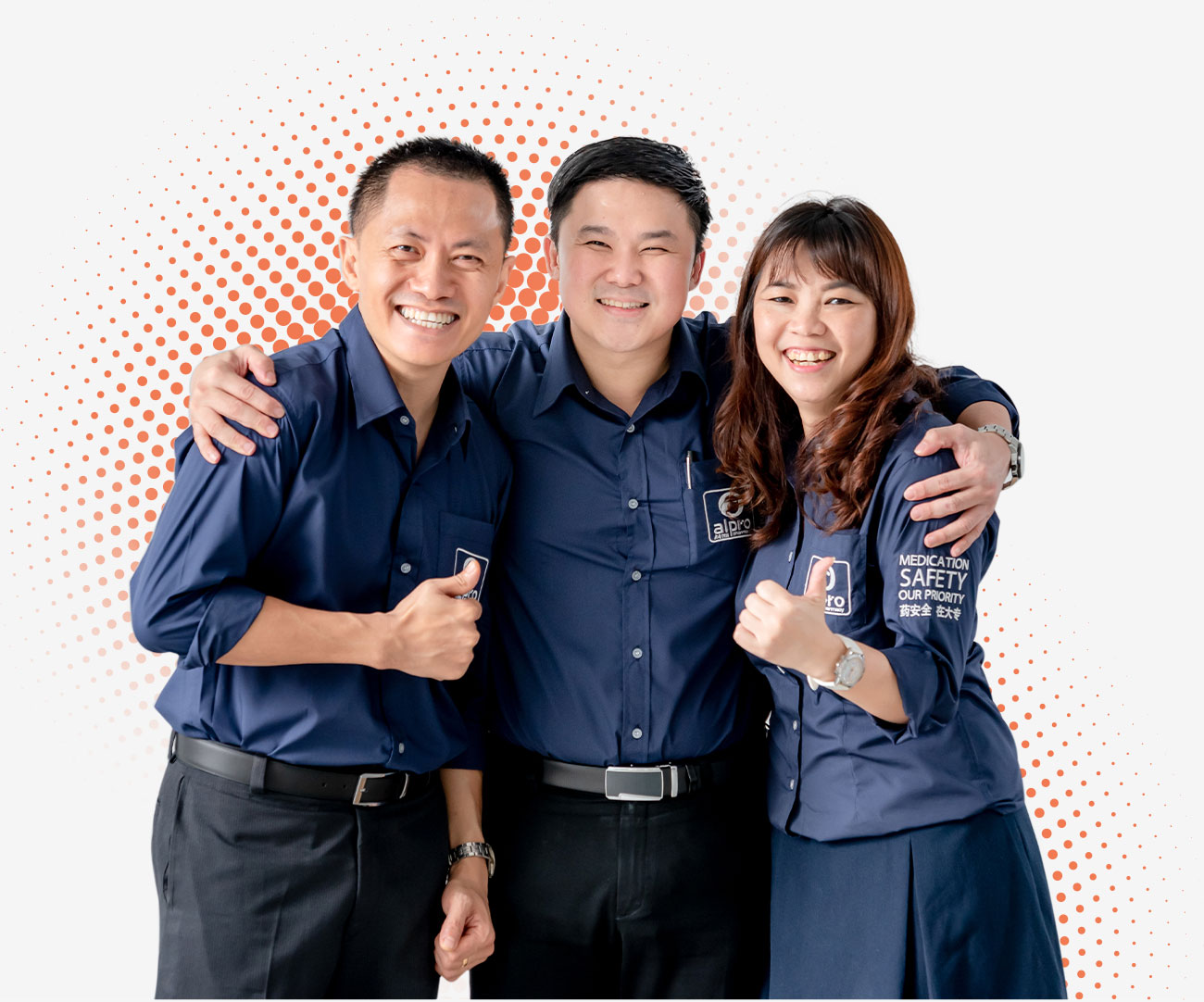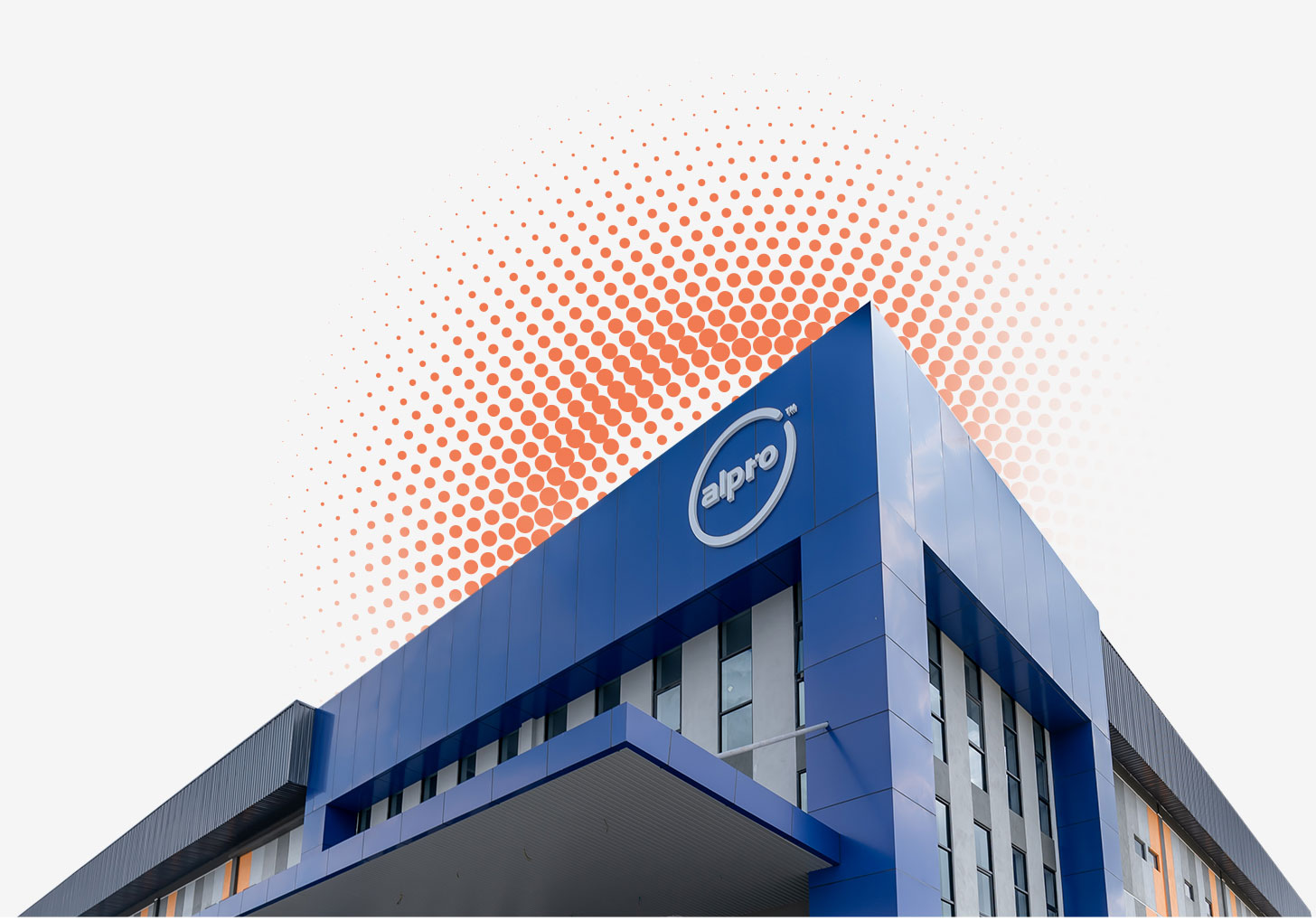 With an emphasis on individualized pharmaceutical care and superior customer service, Alpro prospered and expanded, opening location throughout Negeri Sembilan, Selangor, Penang, Johor, Terrengganu, Kelantan, Melaka and Sarawak.

In 2020, Alpro consolidated its status by setting up its Head Quarter in Sendayan TechValley comprising of 3 major wings (Engagement, Supply Chain and Operation).

Supported by strong management team and people with relevant knowledge & experiences, Alpro Pharmacy managed to open more than 20 outlets in 1 year, and achieved revenue growth more than 300%.
Malaysia's Best & Largest Prescription Pharmacy Chain
& Now Rooted At More Than 260 Locations In Malaysia
Running out of medicine? Or think you need some? Don't worry! Just download our Alpro app to replenish your prescribed medicine or talk to any of our friendly doctors to seek health advice.

Medipak / Medilist / Medicheck

The Leading physiotherapy system

Best rental service for medical equipment

Great-in-house elderly care system

Perfect sugar control management subscription plan

Professional minor illness service
Professional & Personalized Pharmacy Care

For a healthy and vibrant world

To provide opportunities, health, and guidance to anyone striving for a better life. We promise to provide professional services and to become a disease prevention and health improvement center.

Alpro will keep challenging and improving on business practices, products, and services for the betterment of ourselves and our community, we shall strive for excellent and highest effectiveness.
Our Corporate Positioning
Professional & Personalized Service Innovations
Business Management System
Community & Customer Engagement
Medication Safety,
Our Priority
This is never merely a slogan that we set for fancy publicity, but a concept that we put into practice from Top to Down in the entire organization.

We innovate and introduce ground breaking ideas in providing pharmacy service to our patients.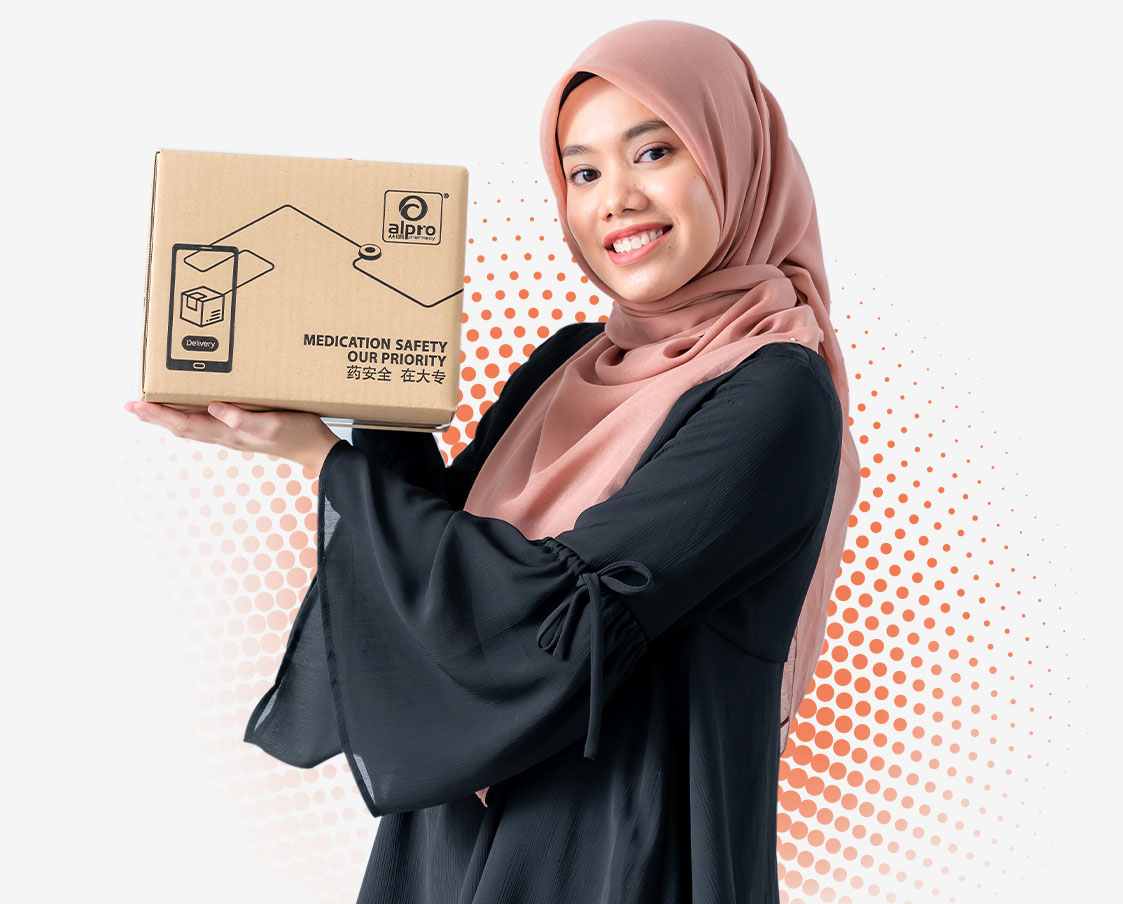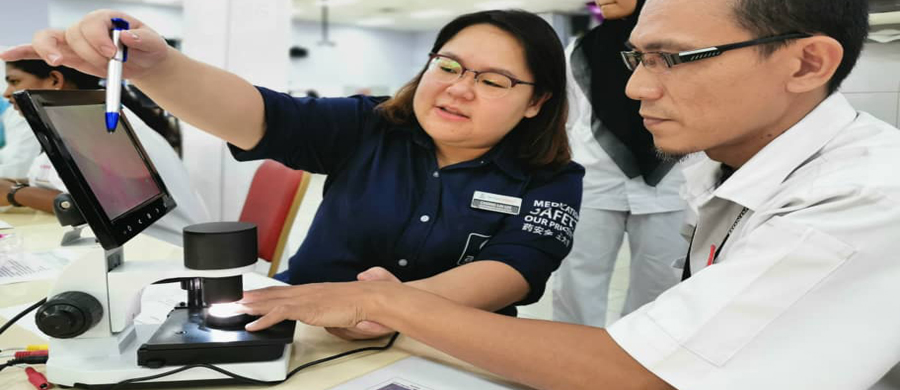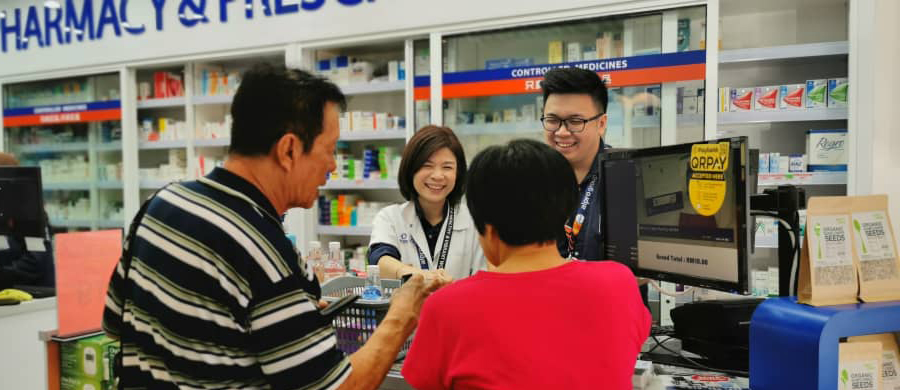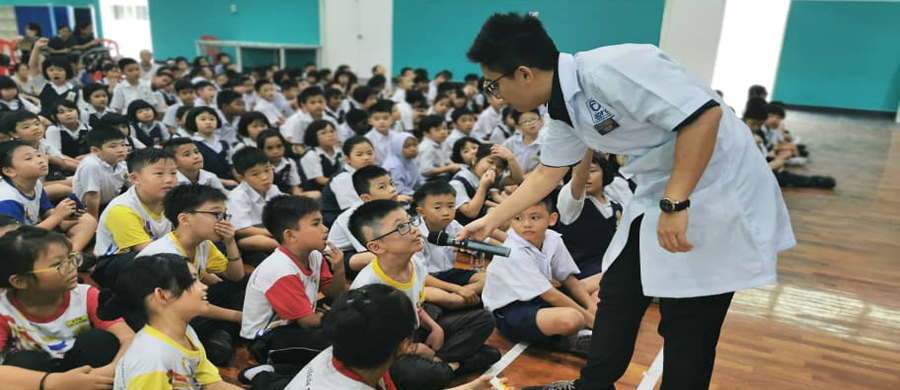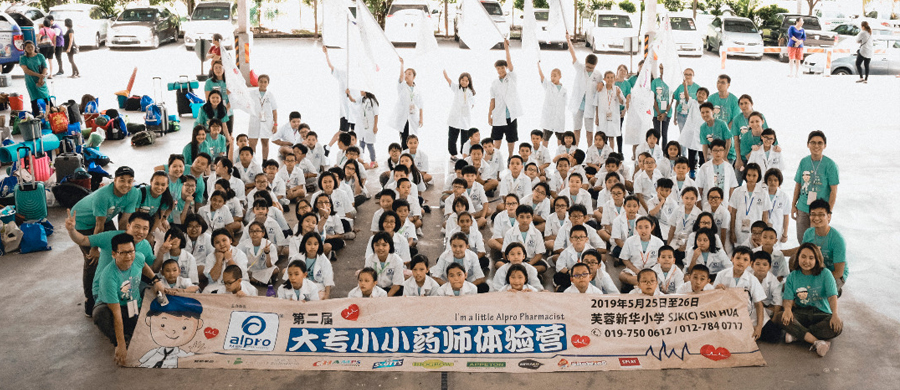 2021-2022

Alpro Pharmacy became a certified member of United Nations Global Compact
Awarded SOBA 2021 Malaysian Business of the Year, Platinum Award Best in CSR & Customer Service
Alpro Pharmacy Achieved ISO 9001:2015 Certification on 31 December 2021
Holding the record of 'MOST NUMBER OF PRESCRIPTION DISPENSED BY A COMMUNITY PHARMACY IN A YEAR IN MALAYSIA', certified by Malaysia Book of Records
Partners with Japan's Sugi Pharmacy to Exclusively Offer Japanese Healthcare & Personal Care Products in Malaysia

2020

New HQ and Warehouse occupying 6.6 hectar land in Bandar Seri Sendayan
Launching of Alpro Pharmacy Silvercare Team
Launching of Minute Consult with certified MIS pharmacist

2019

Alpro Pharmacy first landed in Pearl of the Orient, Penang Island
Successfully created a new Malaysia Book of Record in the Most Number of Glucose Test Conducted
Launching of SUGO365, the first Glucose Monitoring Subscription plan in Malaysia
Alpro Pharmacy Received the Gold Award of SOBA 2019 in Corporate Social Responsibilities

2018

First East Malaysia Alpro Pharmacy Store set up in Kuching, Sarawak
Awarded with Sin Chew Business Excellence Award in Product & Services
First Alpro Pharmacy Little Pharmacist Camp in Seremban
Conducted 37 sessions of blood donation with total of 1 million cc of blood collected

2017

Created MBOR in the Most Number of Well Wishes Greeting Cards with Finger Print by Children

2016

Awarded Sin Chew Business Excellence Awards in Product and Service Excellence and CSR Excellence
Awarded SOBA 2016 in Best Innovation
Awarded the Best Employer Award (SME category) by Ministry of Human Resources

2015

Medicpak, Medilist, Medicheck and cautionary label is introduced for the first time in Malaysia

2014

Introduction of Alpro Charity Water to fund Alpro Foundation.
Alpro Pharmacy was voted the Best Pharmacy of Readers' Choice Awards by Natural Health Magazine for consecutive 2 years

2002-2013

The first Alpro Pharmacy started at Oceanic Mall, Port Dickson
Alpro Pharmacy became the largest community pharmacy in Negeri Sembilan in 2012.
Alpro Pharmacy expanded the number of outlets has exceed 20 by the year of 2013.
20

22

Malaysian Business of the Year

20

22

Platinum Award Best in CSR

20

22

Platinum Award Best in Customer Service

20

22

Lazada People's Choice

20

21

ISO 9001:2015 Certified

20

21

The Malaysia Book of Records (Most Number of Prescription Dispensed)

20

21

The Brand Laureate SMEs Best Brands e-Branding Award in Retail Pharmacy

20

20

Malaysia Favourite Website Award 2020 (E-Commerce Category)

20

19

Star Outstanding Business Award (SOBA) Best in CSR Gold Award 2019

20

18

Sin Chew Business Excellence Award 2018

20

16

Sin Chew Business Excellence Award 2016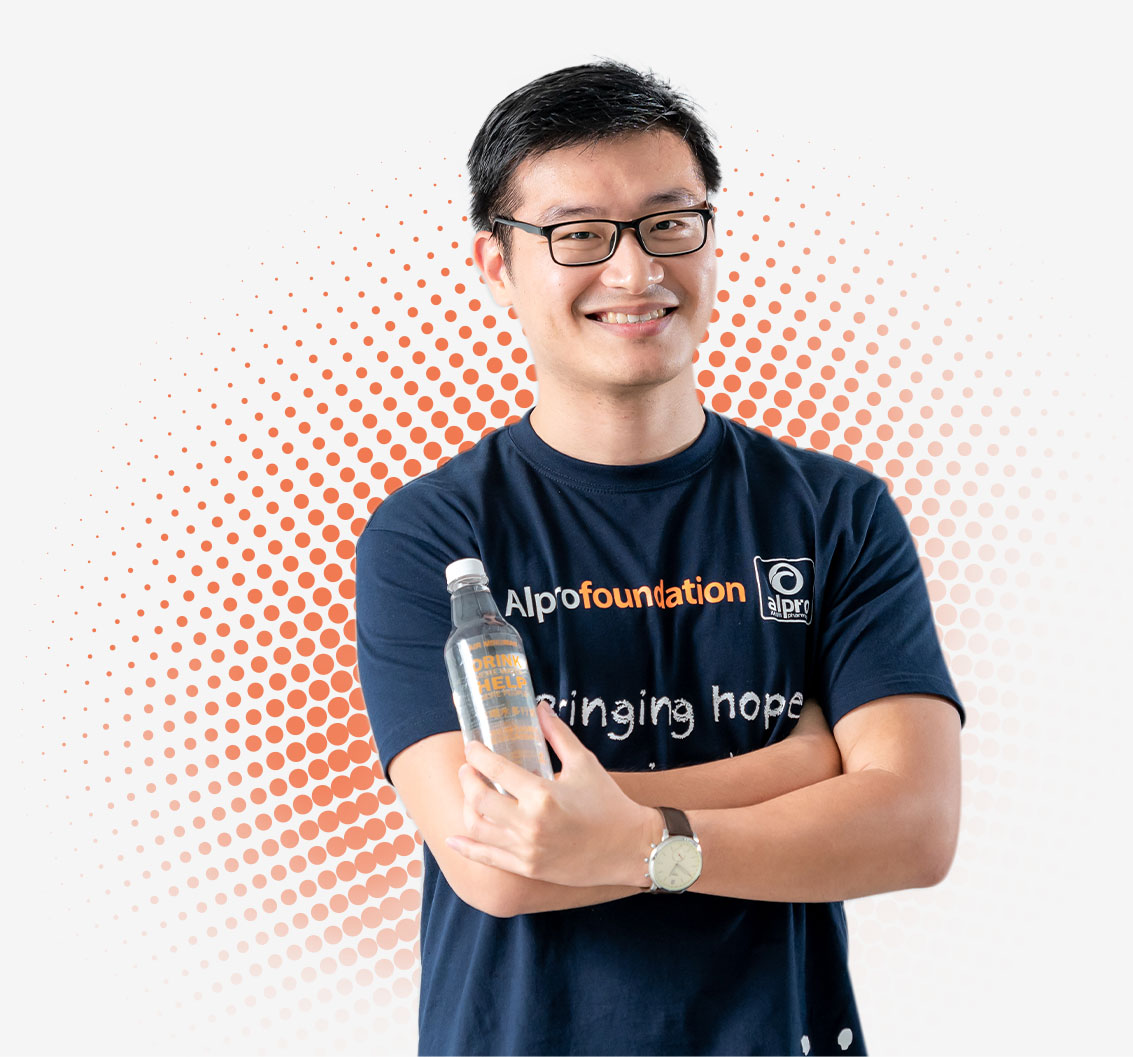 Creating Sustainable Communities That Work For Everyone
Today, Alpro Foundation set its focus towards supporting youth to stay on their education journey in schools through The Growing Stars Project.

The primary source of funds in the Alpro Foundation is from recycling efforts and contributions from supporters of Our Charity Water.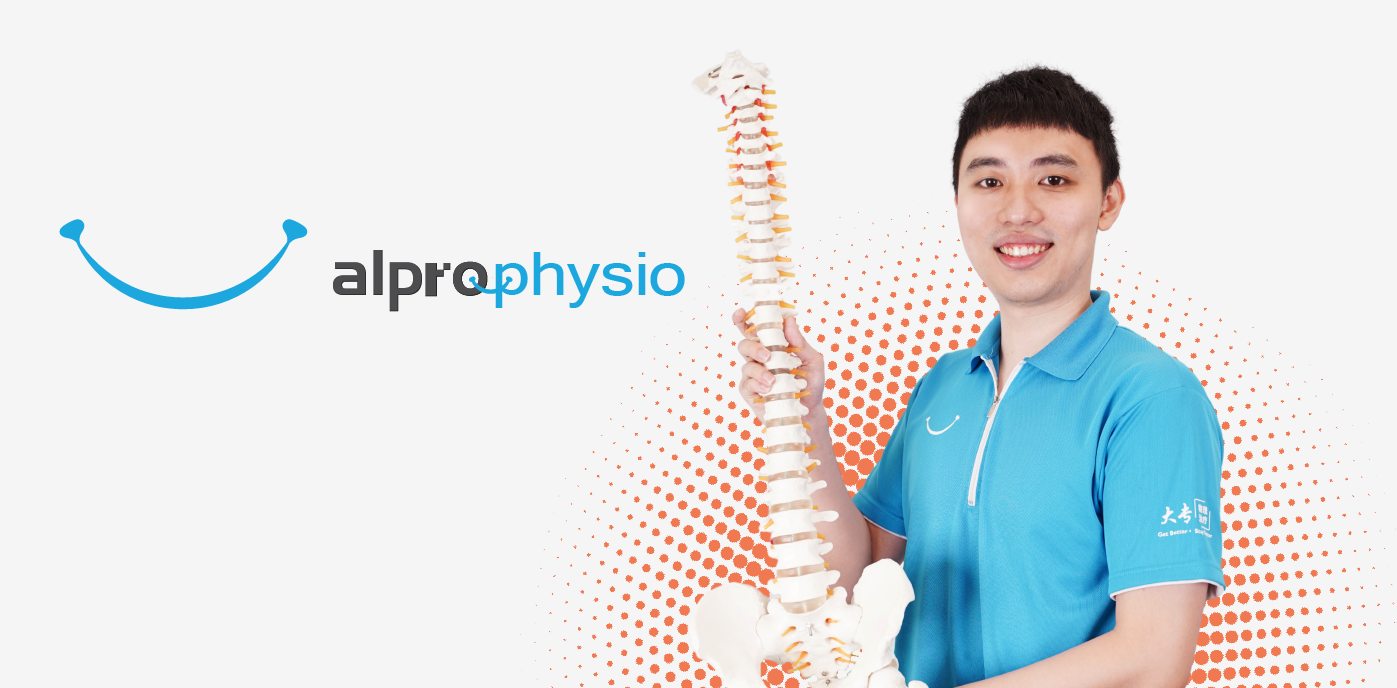 A Leading PhysioTherapy Clinic
We have a team of qualified physiotherapists working together to treat patients from variety of condition ranging from sports injury, spinal problem, muscle & joint pain to neurological conditions like stroke, Parkinson, traumatic brain injury.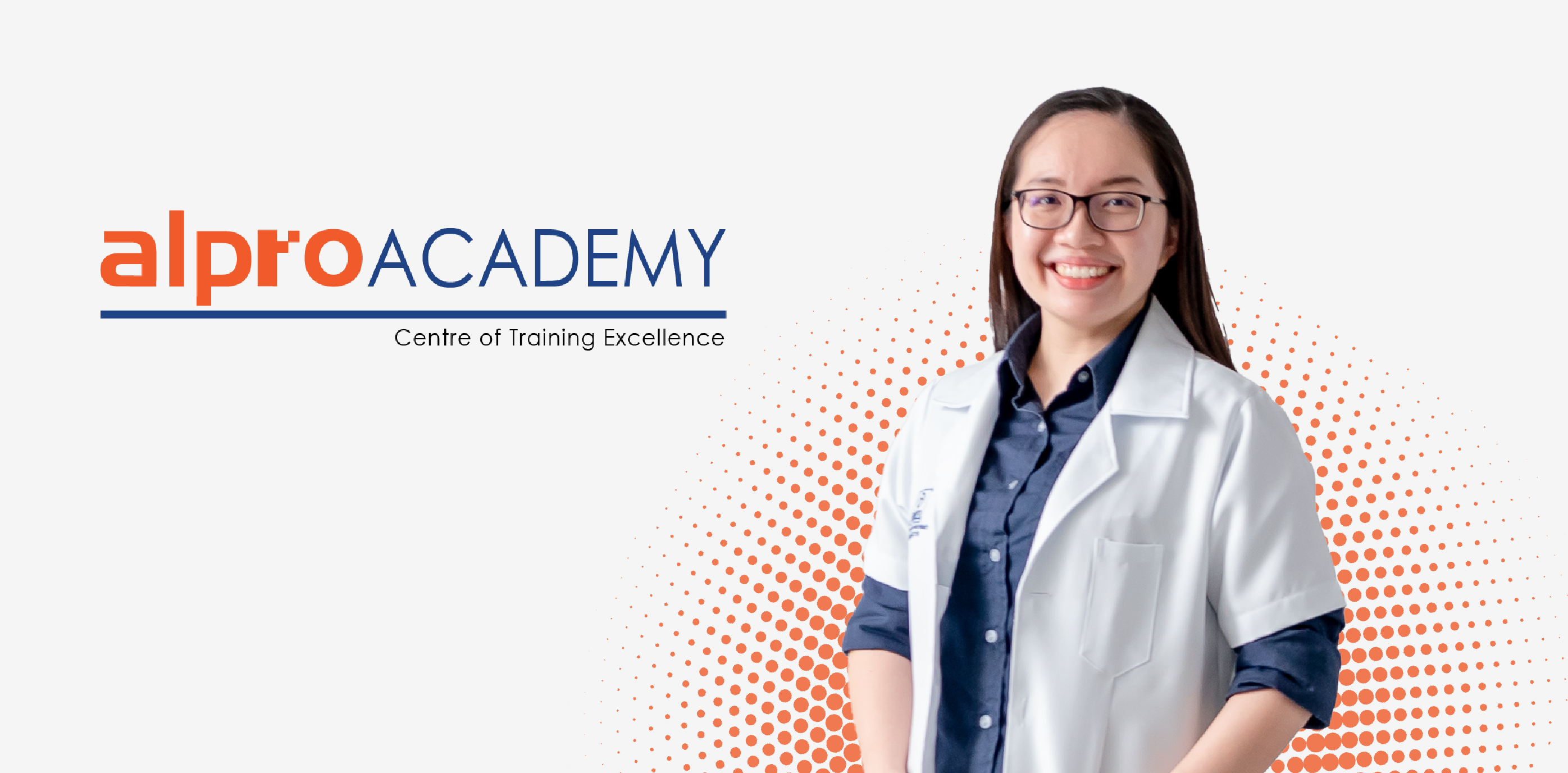 Growing Together With The Greatest Leaders Accelerates Success
Whether that you are seeking to achieve exceptional business concepts, or wonder how to hire and engage great employees, or build up your soft skills and leadership, Alpro Academy is equipped to provide the solutions in preparing you for greater success.