If you are already a member of Alpro Pharmacy and are 55 years old or above, you are eligible for a FREE upgrade to our SilverCare Member.
Or, if you have a family member who is 55 years old or above, the card can only be registered under the name of the senior citizen for the free upgrade.
We highly treasure the value of Filial Piety. It refers to the virtue of respect and being good to one's parents, elders, and ancestors.
* ONLY for Alpro Members.
* Can ONLY register under name of the senior citizen.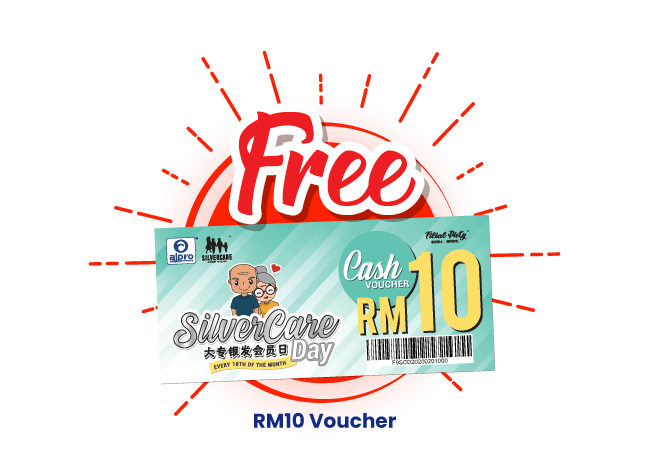 We thank you for the trust of our customers who always revisit us to BULK PURCHASE their medical supplies for their elderly family members.

 As a token of appreciation, we have decided to offer an extra RM 10 voucher for every RM 200 that you have spent in our outlet on day 18th of the month. 
Of course, there is no minimum spending requirement in order to use the voucher. However, items that are already on promotion will not be included in this mechanism.

Visit our outlet now to know more about the terms and conditions!
Monthly Exclusive Promotions
On the 18th Of Every Month
Enjoy special deals on a variety of products that come in handy for the elderly. For every RM200 spent, a RM10 voucher will be given away!

Please do stop by our outlet to see what's on sale. Visit our outlet now to learn more about the terms and conditions!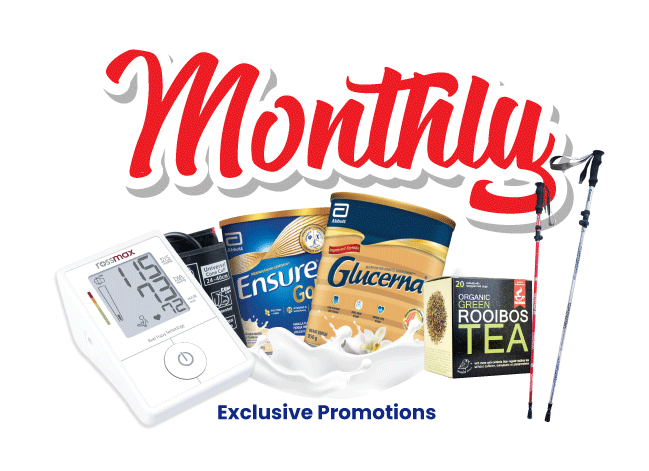 On SilverCare Interaction Day
Do you know that you can stay healthy and strong as you age? 
In order to convey this concept, we will be having Interaction Day on day 18th of every month to share health information with our SilverCare Members and teach them how to take good care of themselves.
A the same time, you can also make new friends who are close to your age! If you wish to join our big family, visit our outlet now to register!