关怀社区乐龄 | 学习自我照护 | 传递健康资讯 |结交新朋友
Do you know that you can stay healthy and strong as you age?
In order to convey this concept, we will be having Interaction Day on day 18th of every month to share health information with our SilverCare Members and teach them how to take good care of themselves. At the same time, you can also make new friends who are close to your age! Come and join us!!
其实你知道吗?老了不一定会生病,也是可以活得很健康和强壮的!为了传达这个理念,大专药剂在每个月18号举办【银发族互动日】,与店里55岁以上的银发族会员们以轻松聊天的方式分享一些健康的资讯,教会他们如何照顾自己。除了可以给他们一些陪伴,同时也能让他们多认识和自己年龄相近的新朋友。
SilverCare Fun Activities
On-Going SilverCare Activities
Please click the button below  based on your language option to registration and more information for on-going
Silvercare Family Day this November, 2022.
Ms Vimala
51 years old
I enjoyed the mobility assessment test.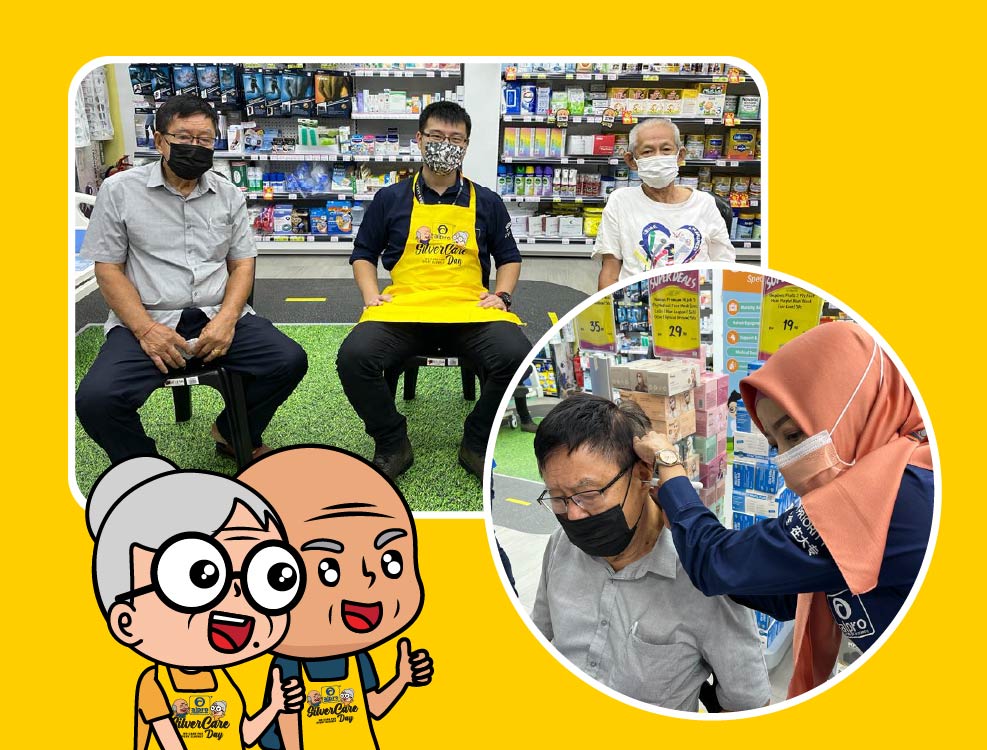 Mr Khoo Yong Kian
Thanks for the invitation. This is really a good session to learn more about hearing loss. Appreciate =)