In Alpro, We Believe People
Making lives better for our consumers, employees and our surrounding communities comes first at Alpro. We aim to be a company people aspire to work for, with an environment that nurtures and expects innovative solutions from all employees.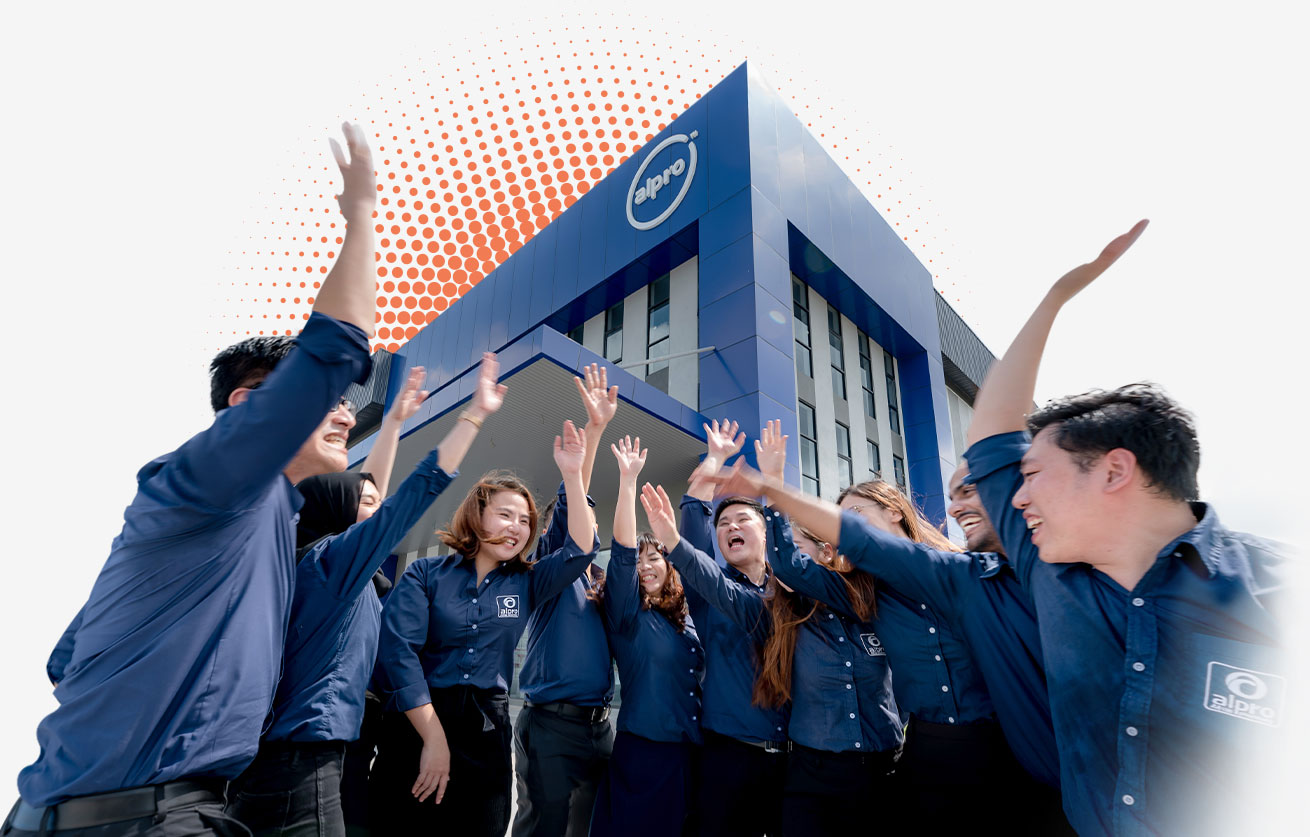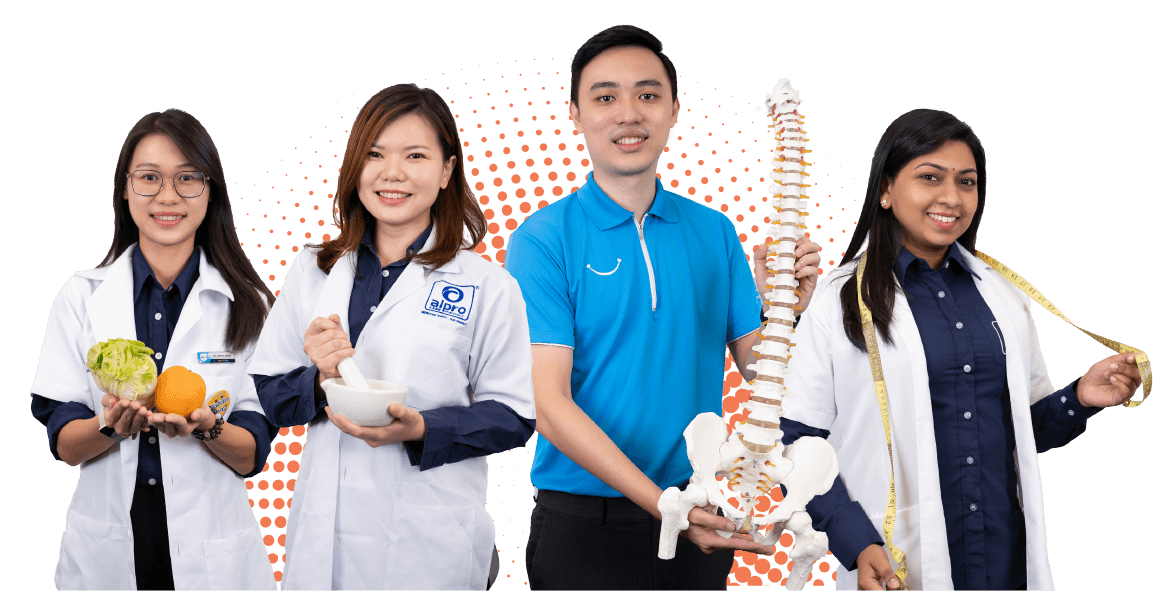 Pharmacists
The Custodian Of Medicine
Alpro embraces the changes occurring within the profession of pharmacy and is a leader in the implementation of pharmacist-delivered services. By participating in personalized face to face pharmacist-patient counselling & consultation, Alpro continues to demonstrate the value of the community pharmacist as a member of the healthcare team.
PainWISE is an innovative and evidence-based professional service offering for community pharmacy, recognized by Australia. We are here to serve you to better manage your pain condition.
Ph Chong Mong Nee

Alpro Pharmacy Tangkak, Johor

Ph Choo Jian Hwa

Alpro Pharmacy Yong Peng, Johor

Ph Eugenne Teo Ying Hui

Alpro Pharmacy Seremban Flagship, Negeri Sembilan

Ph Go Poh Poh

Alpro Pharmacy Biz Avenue, Negeri Sembilan
Nutritionist
ALPRO PROFESSIONAL NUTRITIONIST TEAM
Alpro cares for its communities not just by providing personalized face to face pharmacist-patient counselling and consultation. We are decided to help people to live a healthier life. Our nutritionist advises on matters of food and nutrition impacts on health. They plan food and nutrition programms, and supervise the preparation and serving of meals. They educate people about food safety, nutrition-related illness in the aim of helping the people to stay away of illness. They are the trusted source of information by the communities. 
Everyone's body is unique, of course, no one plan suits all. Our ultimate goal is to FIND THE BEST WAY to combat the weight issues! We are the weight management specialists. Gain weight, loss fat, diet-know-how?
We are here to help.
Nt Mun Lai Hoong

Alpro Pharmacy HQ

Nt Ng Siew Li

Alpro Pharmacy HQ

Nt Angeline Lim Jia Yi

Alpro Pharmacy HQ

Nt Neelah

Alpro Pharmacy Taipan Senawang
Dietitian
ALPRO PROFESSIONAL DIETITIAN TEAM
Alpro does not just have a group of professional pharmacists and nutritionists serving for the communities, our group of professional dietitians are  the experts in dietetics, to make changes in patients' eating habits and prevent chronic illnesses such as high blood pressure, diabetes, heart disease, cancer happening to them. They help prevent and treat illnesses by promoting healthy eating habits and suggesting diet modifications. 
Our dieticians are teaming up with Ascensia Diabetes Care Malaysia to provide an innovative Blood Glucose program called Sugo365 since 2019. We belives that this will empower Malaysians with diabetes the ability to manage their glucose level conveniently through the use of digital technology.
Dt Kwan Lee Kuan

Alpro Pharmacy HQ

Dt Chua Kai Jia, RD

Alpro Pharmacy HQ

Dt Jayne Luah Jing El

Alpro Pharmacy HQ

Dt Kelly Gan Wei Xin

Alpro Pharmacy HQ